Logistics Management Company | Testimonials
overseas
Alwyn Franky Lobo
Position : Assistant Manager – Commercial
Company : Spaceferry Logistics WLL (Qatar)
Organizations talk about building business partnerships, Bliss Logistics puts into practice everything other organizations speak of. The team is accessible, reliable, and looks out for their customers' best intentions. When I interact with them it is like an extension of our own company. They have the expertise and the know-how to excel in these unprecedented times, hitting every deadline and milestone we agreed to along the way.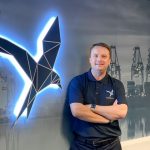 Barry Symons
Position : Sales Manager, Jenkar Shipping Ltd
Company : Jenkar Shipping Ltd (United Kingdom)
Jenkar have been working with Bliss Logistics for just over a year now, and our business has gone from strength to strength. Our Import business from India has grown considerably with the help of Bliss. They are extremely helpful, and act on all enquiries with speed and efficiency
Desmond Beh
Company : SBS Group
Have been working with Bliss Logistics for 7 years. Chandra / Pranita and team are very supportive and able to give updates of shipments from time to time even when shipments are challenging. Rates may be higher at times but service is what matters the most especially in the logistics industry where most of the companies are changing to online quotes/ template replies.
SP Eco-Link Sdn Bhd
Being attentive, precise, and committed are how we describe Bliss Logistics & Shipping Pvt Ltd who we have been working with for the past years. Action speaks louder than words. Our Congratulations, Compliments, and Best Wishes to Bliss Logistics for their 18 years of service in the field.
Spencer Mclever
Position : Assistant Manager – Customer Service
Company : CargoLogin Lanka (Private) Limited
We have been working with Bliss Logistics for years. Why you may ask. Bliss has continued to be a reliable and trustworthy logistics partner, providing us with the required support and expertise in getting our cargo delivered to its destination. We are delighted to recommend them if you are in search for a logistics partner with great quality of service.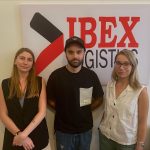 Tamar Kopadze
Position : Head of Operations Department
Company : International Business Express LLC
I'm so glad to write this reference email for your company. Bliss offers a wide range of professional and technical knowledge, multi-disciplinary skills reliable and efficient high-quality service solutions, responsiveness, and professional excellence. We are so glad to working with you. As you have a very professional team and reliable partner. Blisslog is highly motivated and enthusiastic individual with a real passion for industry as well as delivering consistently high levels of service and quality. I want to express my excitement for Blisslog team members, as we are always happy to contact and cooperate with them. Hope to continue our partnership for a long time.
Wahidur Khan
Company : Warid Logistics Limited (United Kingdom)
It a pleasure to talk about a Bliss one of the best agent we deal with. We are proud to recommend their service to anyone. Good luck and let's rock our future.
domestic
Irfan
Position : Manager-Imports
Company : Rorito International Pvt Ltd (Chennai)
We have been with you for more than a decade and enjoying a good service rendered by you. We appreciate your service of monitoring shipment and sharing information with the customer on time. Honestly telling, these kind of service, we cannot expect even from other big reputed companies.
We congratulates the partners Mr. Santhosh Menon, Mr. Chandra Sekar and their Team for the dedicated service and our BEST WISHES for further growth.
Stephen Raj S
Position : Asst Manager – EXIM & GST
Company : Momentive Performance Materials India Pvt Ltd (Chennai)
We received fantastic support from Bliss Logistics for the past 8+ years. Really appreciate your entire team's efforts follow-ups and Proactive communication. This helped lot to fulfill the customer expectation and satisfaction. Thanks.
Umamaheswaran A
Company : Mitsuba India Private Limited (Chennai)
I am Umamaheswaran from Mitsuba India Private Limited leading manufacturer of Automobile products. I remembered in May 2005 Mr Chandrasekar, Director of Bliss Logistics called me for company inauguration. I attend inauguration Pooja and blessed them to get success in their business. After 2 years April 2007 first opportunity given to Bliss to handle our LCL shipment from Jakarta to Chennai. First service is best service to us and continued opportunity given to them for 2nd & 3rd shipments movement. Bliss means "Perfect Happiness or Great Joy". Bliss Logistics proved meaning of their name to us by way of service & cost. We have really enjoyed happiness after receipt of 3 shipments handled by Bliss. Their reliable & timely service made us to give our shipments from other sectors too. Since June 2007 onwards they are handling our shipments both LCL & FCL from various sectors to Chennai, Delhi & Ahmadabad. We are really appreciated your hard work & timely service to customers. Wishing your success will be continued in future with increased business.
Logistic Management company in india blisslog
Logistics Management company in india
Its a leading Shippings logistics company
logistics service management company powered by elroi